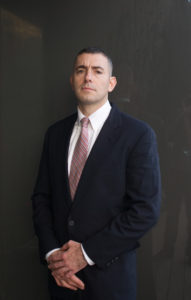 Rob Feldmeier was born in 1979 in New York. He entered the Army in 2001, commissioning through the Army ROTC program at The Johns Hopkins University, where he earned a Bachelor of Arts degree in History, with Departmental Honors. He attended law school at Wake Forest University, completing his Juris Doctor degree in 2004. He was admitted to the practice of law in the State of North Carolina in 2004.
After completion of the Officer Basic Course and Airborne training in 2005, Rob was assigned to Germany. He quickly became a Trial Counsel (Military Prosecutor). He prosecuted over 20 courts-martial, both in Germany and in Baghdad, Iraq, to which his brigade deployed in 2007. In 2009, he moved to Korea, where he was again Trial Counsel, trying 10 courts-martial.
Rob's next assignment, in 2010, was to Ft. George Meade, Maryland, where he was a Trial Counsel and Intelligence Law Attorney. He was detailed to the National Security Agency and was involved in the prosecution of additional cases. In 2012, he moved to Ft. Belvoir, Virginia, where he was a Defense Appellate Counsel and appeared before the Army Court of Criminal Appeals and the Court of Appeals for the Armed Forces. At Fort Belvoir, Rob litigated over 100 courts-martial appeals and defended hundreds of servicemembers.
Rob left active duty in 2013 and obtained an L.LM. degree from Tel Aviv University's Faculty of Law, specializing in international matters. After obtaining his degree, he began to his current career of helping servicemembers and their families with their legal problems.
Rob continues to serve as a Reservist, drilling in Kaiserslautern, Germany where he is a Defense Attorney. He holds a TS//SCI clearance.
In his spare time, Rob enjoys CrossFit, running, reading and traveling.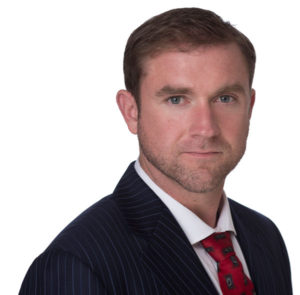 James is an experienced civilian military lawyer at the Law Offices of James S. Trieschmann where he practices both military and civilian law. James devotes the majority of his practice representing clients as a trial defense attorney and as a military law lawyer for appeals.
As a civilian defense appellate attorney for military appeals, he executes the full range of appellate litigation from research and writing of appellate briefs to oral arguments.
He manages the most difficult cases in the military and has represented over 200 Soldiers before the highest civilian military appellate court, the U.S. Court of Appeals for the Armed Forces (CAAF) in Washington, D.C., and the Army Court of Criminal Appeals (ACCA).