"A natural leader and intellectual giant"
– Officer Evaluation Report
Civilian Defense Appellate Attorneys for Military Appeals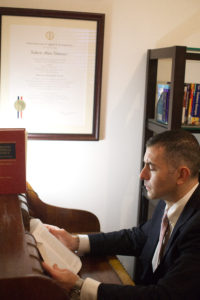 As highly experienced civilian military attorneys, James Trieschmann and Robert Feldmeier have spent over a decade each in the military justice system. Prior to starting the Law Offices of Trieshmann and Feldmeier, both served as active duty Judge Advocate for nearly ten years each. Both have tried numbers courts-martial, litigated appeals of court-martial convictions and. James and Robert participated in hundreds of criminal cases involving rape, burglary, child pornography, drug distribution, fraud, sexual assault, larceny, and murder. These experiences have made James and Robert highly experienced civilian military lawyers.an military lawyer.
Contact Trieschmann and Feldmeier